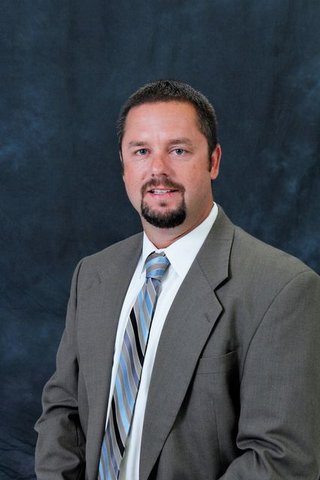 Mr. David Sprinkle
Principal
I am excited to introduce myself as the principal of Causey Middle School, the absolute BEST middle school in the state of Alabama. My wife, Tasha Sprinkle is a special education teacher and our children attend Baker High, Causey Middle, and Dawes Intermediate.
My teaching experience included teaching special education and physical education. I had the pleasure of teaching at Hankins Middle School and Bryant High School. I was the head baseball coach for thirteen years at Alma Bryant and served in numerous leadership roles during my tenure. I was an assistant principal at Montgomery High School for 2 years and Bryant High School for 1 year.
As a teacher/coach, my mission was to educate, mentor, and develop positive qualities to prepare my students for life's challenges. As your new principal, I look forward to continuing that mission and facilitating a school environment that provides high quality instruction while holding students accountable for their behavior. I look forward to building upon Causey's successes and creating more academic and extracurricular opportunities for our students to reach their highest level of potential.
As we serve our community by providing a quality education to its youngest members, I challenge each of us to embrace Causey's motto: 1 Family, 1 School, 1 Community. Students are expected to do their job, which includes Attendance, Academics, and Behavior. Teachers are expected to provide rigorous, relevant, and engaging lessons daily. Administrators are expected to maintain an orderly and safe environment where all are held accountable.
We are here for one unified reason, the students. If we all come with the mindset that we are here to make a difference in our students' lives, we will succeed. I have an open door policy and look forward to working with each of you in the BEST middle school where Excellence is the Expectation.