Student Council Collects Pop Tabs for Ronald McDonald House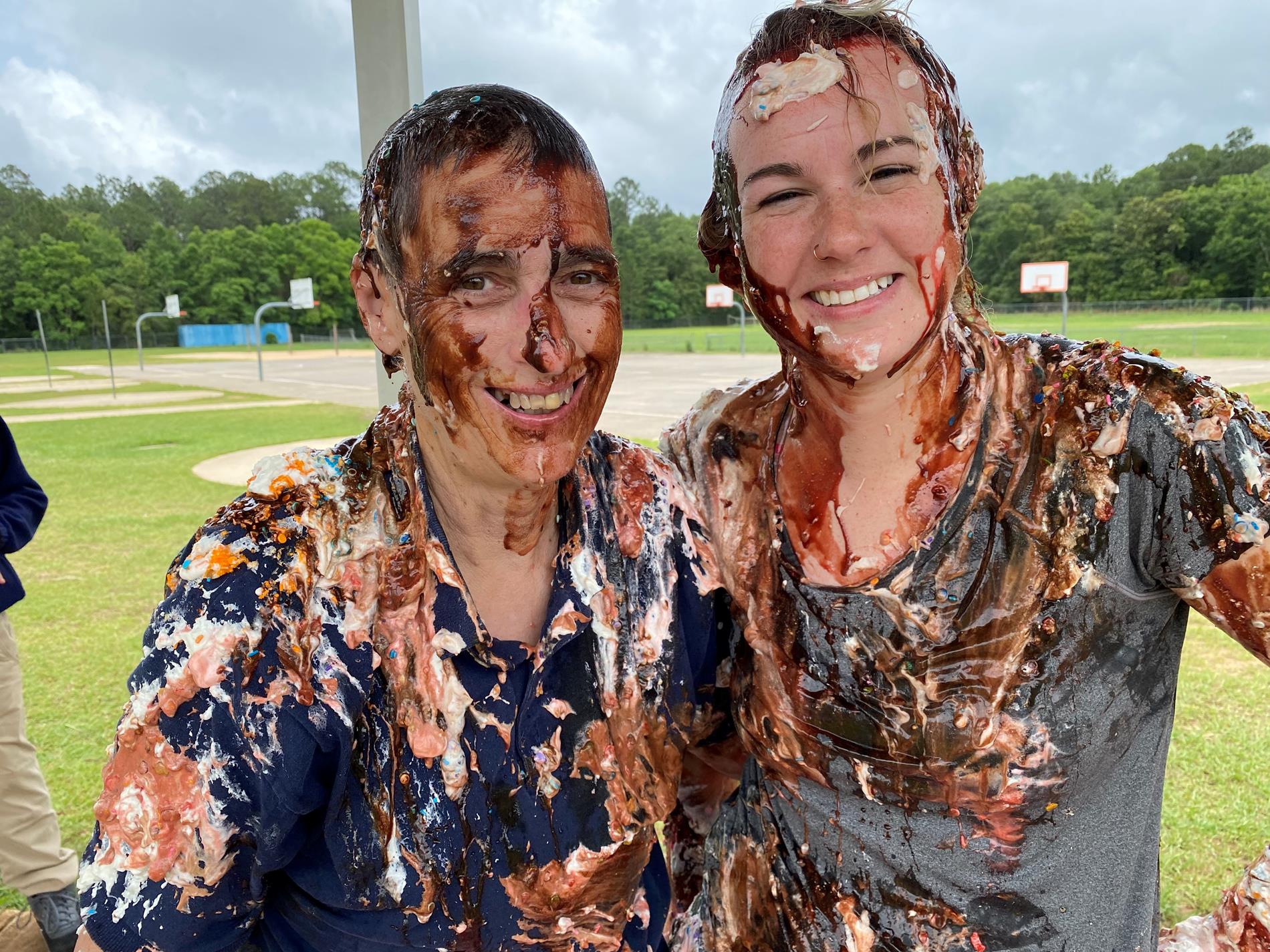 ---
Student Council collected pop tabs
for one month to help support Mobile's Ronald
McDonald House.
Ms. Jeter's 7th grade homeroom brought in a total of
43,111 tabs winning Ms. Jeter the opportunity to pie
the 7th grade counselor, Mrs. Walker.
In total, we collected 84,342 pop tabs. Student Council's goal was 50,000 and for going above and beyond that goal the student council members got to turn their sponsor, Ms. Dennis, and co-sponsor, Ms. Gray, into human sundaes.