Yearbook Pictures for Remote Learners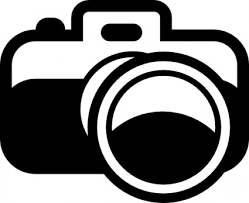 ---
UPDATE REGARDING YEARBOOK
PICTURES
FOR REMOTE LEARNERS:
After speaking to the photographer, we have decided to cancel the February 4th picture day for remote learners. We definitely want to include remote learners in the yearbook so please review the following procedures on how to do so. Remote learners will take their picture at home and submit it to the website link below with the code.
Guidelines for submitting pictures:
-Must be in uniform shirt for your grade level (6-gray, 7-white, 8-navy blue)
-Must be in portrait mode (hold phone/camera so that it is tall), no landscape (landscape is where the phone is turned sideways)
-Must be a headshot, no full body shots
-No selfies, someone else must take the picture
Use this website and code to submit the picture:
•
https://www.hjeshare.com/eShare/
• School code - causeytigers
Deadline to submit pictures is February 12, 2021.